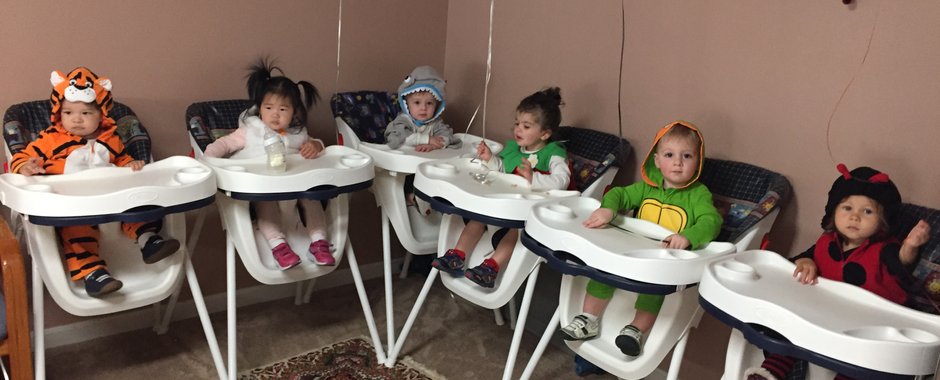 Daycare is open 7:30am to 5:30pm.
No registration fee
Price includes all meals & snacks (except baby formula)

Full time program only, no part-time available

We are closed on all Federal Holidays

No Enrollment Fees
Toddlers:
Circle time, dancing, coloring, puzzles, excercise and music.
Math, Language(abc's, numbers shapes, sprellin their name, sign language etc..)
Learn about seasons
888 Griffiths Way,
Mainland ML12345
888 Griffiths Way,
Mainland ML12345
A daily schedule gives children the stability and security they need early on in life. We strive to provide a stable framework but also leave plenty of room for spontaneous activities.
Overview of the Daily Routine
Circle Time Stories & Songs and Parent Pick up
In order to keep up with the general schedule and limit disruptions, we prefer that children are regularly dropped off prior to 9:00 am and picked up no early than 3:30. We discourage pickups and drop off between noon and 3 pm to limit disruptions to lunch and nap time. We'll always accommodate requests but look to limit them to special occasions as opposed to a regular routine.
Eductional Program and Crafts
Outdoor Play (weather permitted)